This Week
Home Renovation and Improvement
If you own your home, it's likely to be your biggest investment. So how do you determine whether or not to invest more?
Featured Topics
Explore topics and videos from the AAFCU team.
Tools and Resources
Try our calculators, assessments and data tools.
Financial Wellness Courses
Make real progress in less than an hour.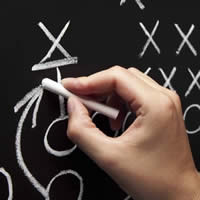 31 minutes
Get Started
An introduction to student loan repayment choices and strategies. Visit the Library for in-depth coverage of repayment plan options.
Making Smart Repayment Decisions
Flexible federal student loan repayment plans can help you avoid financial trouble and reach your financial goals.
Repayment Strategies
To repay your student loans, you need a comprehensive strategy to put your education debt in a larger financial picture that includes your income, non-education debt, and long-term goals.
How Repayment Plan Choices Affect Loan Cost
Your repayment plan choice can greatly affect your monthly payment and the total cost of your student debt.
Deferment and Forbearance Options
Both deferment and forbearance can help you avoid financial trouble. If you think you might qualify, reach out to your loan servicer as soon as you first experience financial difficulty.
Managing Loans in Times of Financial Distress
You can't always prevent financial stress, but how well you manage it will make all the difference in how successful you'll be in meeting your repayment obligation.
Grace and Deferment Period Strategies
Federal education loans all offer a grace or deferment period – a set amount of time during which repayment is not required. How you manage loans during your grace period can make a big difference.
Public Service Loan Forgiveness
If you work in certain fields or for certain employers, a portion of your Direct Student Loan debt may be eligible for forgiveness.
Loan Consolidation
Loan consolidation can simplify the loan repayment process, but you must review the loans you plan to consolidate carefully – once consolidated, there's no going back.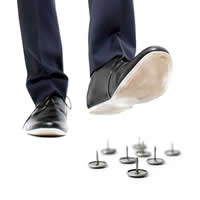 28 minutes
Get Started
What to do if you're in financial trouble, from creating a debt reduction plan to your rights when dealing with debt collectors.
Spotting the Signs of Financial Trouble
Many Americans find themselves in debt, but for some, debt turns into a serious problem with lasting consequences.
Dealing with Financial Trouble
If you ever find yourself experiencing financial trouble, there are steps you can take to get back on track and to minimize the damage to your credit.
Debt Reduction Plans
Whether you do it yourself or work with a credit counselor, creating a debt reduction plan is an important first step for those with financial trouble.
Credit Counseling
The role of credit counseling organizations and how a debt management plan works to restore credit over time.
Choosing a Credit Counselor
The best way to find a good credit counselor is to know what questions to ask.
Credit Repair Scams
There's a big difference between a non-profit credit counseling service and a credit repair scam. Learn how to tell the difference.
Debt Collection
Your rights and responsibilities when dealing with debt collectors.
Debt Collection and Legal Actions
What to expect if you are sued over debt.
Understanding Bankruptcy
The types of bankruptcy and why bankruptcy should be used only as a last resort.
Alternative Financial Services
Understanding why payday loans, check cashing services, and similar services may be bad deals for consumers.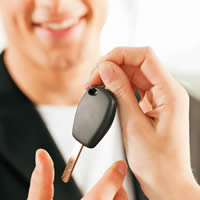 28 minutes
Get Started
From choosing a make and model to financing a purchase, topics every consumer should understand when buying a car.
Buying a Car Introduction
An introduction to the basics of this major purchase and responsibility.
Choosing a Make and Model
A look at four important factors to consider when choosing a car: fuel consumption, insurance rates, reliability, and depreciation.
The Total Cost of Ownership
Understanding the many costs associated with owning a car - from financing to taxes.
Buy or Lease?
Understanding the pros and cons of vehicle leasing.
Financing a Car Purchase
How a loan affects the total cost of buying a car.
Evaluating a Used Car
How to "do your homework" before buying a used car.
Setting a Target Price
How to set a realistic target price for both new and used vehicles.
Negotiating Price
Know what to expect when negotiating the best deal.
Avoiding Surprises
Think the negotiating is finished when you agree on a price? Here's how to negotiate dealer extras and extended warranty pitches.
Common Mistakes When Buying a Car
Twelve common mistakes to keep in mind when shopping for a car.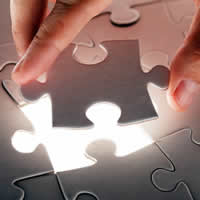 21 minutes
Get Started
What you need to know to start making a long-term financial plan, from getting married to planning for retirement.
Medical Care Planning
How to make sure your wishes are followed in a medical crisis.
Financial Planning
Learning the "how" and "why" of short, medium, and long-term financial planning.
Estate Planning
Wills, trusts, and other end of life issues.
Creating a Will
A will is the cornerstone of the legal framework of an estate plan, and everyone should have one.
Powers of Attorney
Everyone faces the possibility of temporary or permanent incapacitation. Make sure your wishes are followed.
Talking About Money
A look at some of the financial considerations of getting married.
Planning for the Unexpected
Planning for unexpected events, including accidents, death, and even the possibility of divorce, are all part of a responsible marriage.
Popular Topics
About AAFCU
Serving members since 1955, AAFCU® is a lifelong financial partner committed to your success. We serve employees, students, and families in 10 local school districts, all active and retired military, plus hundreds of local businesses. Becoming a member is easier than you think. With hundreds of ways to join, AAFCU will be there with you, helping you prepare for a better tomorrow…today.
---
Have a question? Let us know!
800.223.1983