This Week
Caring for Aging Parents
As parents age, adult children may need to provide financial guidance and support. This week, we look at some of the issues common to many families.
Featured Topics
Explore content and videos from the AAFCU team.
Tools and Resources
Try our calculators, assessments and data tools.
Financial Wellness Courses
Make real progress in less than an hour.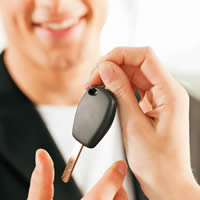 28 minutes
Get Started
From choosing a make and model to financing a purchase, topics every consumer should understand when buying a car.
Buying a Car Introduction
An introduction to the basics of this major purchase and responsibility.
Choosing a Make and Model
A look at four important factors to consider when choosing a car: fuel consumption, insurance rates, reliability, and depreciation.
The Total Cost of Ownership
Understanding the many costs associated with owning a car - from financing to taxes.
Buy or Lease?
Understanding the pros and cons of vehicle leasing.
Financing a Car Purchase
How a loan affects the total cost of buying a car.
Evaluating a Used Car
How to "do your homework" before buying a used car.
Setting a Target Price
How to set a realistic target price for both new and used vehicles.
Negotiating Price
Know what to expect when negotiating the best deal.
Avoiding Surprises
Think the negotiating is finished when you agree on a price? Here's how to negotiate dealer extras and extended warranty pitches.
Common Mistakes When Buying a Car
Twelve common mistakes to keep in mind when shopping for a car.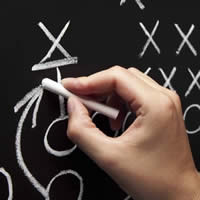 29 minutes
Get Started
From setting goals to paying off loans, the basics of effective budget management.
Setting Goals
Setting financial goals offers the chance to step back from everyday pressures, allowing us to think about how we'd like to be rather than as how we are.
Debt and the Pressure to Spend
It's wonderful to have the freedom to buy so many products, but unless you're rich, the key to happy spending is planned spending.
Nudging Yourself Toward Your Goals
No matter what your financial goal, it's important to have an accountability system in place.
Introduction to Budgeting
Why budgeting is important, no matter how much money you earn.
Income and Expenses
A big part of budgeting is identifying income and listing expenses.
Making Sense of Your Budget
After you've identified your income and tracked your spending, it's time to compare the numbers, gain perspective, set priorities, and make changes.
Tracking Your Spending
Tracking your money can be a powerful way to spot unplanned spending.
How to Improve Cash Flow
Cash flow is a key indicator of your financial health.
Money Saving Ideas
Looking for ideas for ways to save money? Almost everyone can find a way to save using at least one of these tips.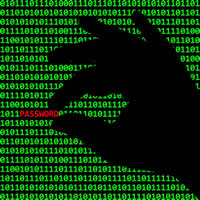 21 minutes
Get Started
An overview of identity theft, including strategies for preventing it and what to do if it happens to you.
Identity Theft
Understanding ID theft and how to prevent it.
Social Media and Identity Theft
What you reveal online can compromise your personal and financial security.
Medical Identity Theft
Medical identity theft is a little-known form of identity theft with consequences affecting more than just your wallet.
Avoiding Identity Theft
The three Ds of identity protection: Deter, Detect and Defend.
Protecting Your Digital Information
There are many data backup solutions available designed to protect personal information that vary in their security and ease of use.
Dealing with Identity Theft
Understanding the different types of identity theft and what to do in each scenario.
40 minutes
Get Started
The basics of financial aid, including the types of aid, applying for aid, borrower responsibilities, and repayment strategies.
Financial Aid Introduction
Whether you're considering higher education for yourself or starting to plan for the education of your kids, understanding the financial aid process is the first step to meeting your education goals.
Types of Financial Aid
The main types of financial aid are education loans, grants and scholarships, work-study, and service programs.
Creating an Aid Strategy
Considerations when planning to pay for school, including school choice, employment options, accounting strategies, and the importance of borrowing wisely.
Understanding Financial Need
Some aid is based on financial need and some is not. What exactly is "financial need?"
Applying for Aid
The aid application process, including descriptions of the FAFSA and Profile forms.
Education Loans
A description of the main types of student loans, including government loans, consolidation loans, and private loans.
Choosing the Right Loan
Questions every student should be able to answer before taking on a student loan.
Selecting a Private Loan Lender
When federal loans are not enough, private lenders such as banks, credit unions, and non-profit lenders can help to fill the gap.
The Master Promissory Note
An introduction to the agreement that specifies your rights and responsibilities when accepting a student loan.
Repaying College Debt
A look at common repayment plans, including how different plans affect your monthly payment and overall cost.
Borrowing Wisely
Making smart choices about student loans, including a description of the impact of loan capitalization.
Independent Student Status
Understanding your financial aid dependency status, including a discussion of what to do if the parents of dependent students refuse to help them pay for college.
Dealing with Too Little Aid
Why some students find themselves with too little aid and what can be done to make ends meet.
Trending at AAFCU
About AAFCU
Serving members since 1955, AAFCU® is a lifelong financial partner committed to your success. We serve employees, students, and families in 10 local school districts, all active and retired military, plus hundreds of local businesses. Becoming a member is easier than you think. With hundreds of ways to join, AAFCU will be there with you, helping you prepare for a better tomorrow…today.
Have a question?
800.223.1983