This Week
Personal and Professional Etiquette
Whether you're applying for a new job, having a business lunch or talking about money, everyday personal etiquette says a lot about you.
Featured Topics
Explore content and videos from the Associated Healthcare team.
Tools and Resources
Try our calculators, assessments and data tools.
Financial Wellness Courses
Make real progress in less than an hour.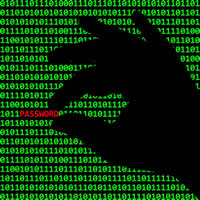 21 minutes
Get Started
An overview of identity theft, including strategies for preventing it and what to do if it happens to you.
Identity Theft
Understanding ID theft and how to prevent it.
Social Media and Identity Theft
What you reveal online can compromise your personal and financial security.
Medical Identity Theft
Medical identity theft is a little-known form of identity theft with consequences affecting more than just your wallet.
Avoiding Identity Theft
The three Ds of identity protection: Deter, Detect and Defend.
Protecting Your Digital Information
There are many data backup solutions available designed to protect personal information that vary in their security and ease of use.
Dealing with Identity Theft
Understanding the different types of identity theft and what to do in each scenario.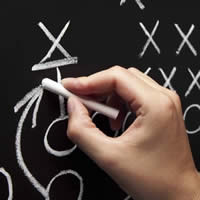 30 minutes
Get Started
Key topics for those transitioning from school to the workplace.
From College to the Workplace
No matter what your financial outlook is after leaving school, the concept of financial health is an important step towards long-term financial success.
Salary Expectations Versus Reality
Most young people tend to overestimate their starting salaries.
Earning a Paycheck
A brief overview of common paycheck deductions and how to increase earning potential.
Employer Benefits
There are four main types of employee benefit programs: health insurance, retirement plans, tax-advantaged savings, and supplemental benefits such as life and vision care insurance.
Making Decisions About Employee Benefits
Employee benefits vary between employers, so it's up to the employee to make the most of whatever benefits are offered.
Day One of a New Job
First impressions are important. New employees should take the time to prepare for the first day to ensure that they start off on the right foot.
Time Management
To be successful in today's workplace, you need to know how to manage the limited amount of time you have to accomplish all of your tasks.
The Concept of Professionalism
Being a "professional" paves the way for both current and future success, no matter what career you choose. Professionalism requires you to draw upon a set of skills that may seem outside the specific skills required for your job.
Networking in the Workplace
Effective networking can lead to success in your career both now and in the future.
18 minutes
Get Started
Credit reports and scores, credit vs. debit cards, reading your credit report, plus more.
Credit vs. Debit Cards
Credit and debit cards each have pros and cons. When should you use each?
Credit Reports and Scores
Credit reports and scores determine the rates you pay when borrowing and can affect your ability to get certain jobs.
Risks and Benefits of Credit Cards
Credit cards offer benefits for many consumers, but it's important to understand the risks of unsecured credit.
Building Credit
Understanding the decisions and behaviors that can lead to improved credit scores.
Understanding the Credit Card Act of 2009
How the new regulations work to protect card holders.
Reading Your Credit Report
A detailed description of what to expect and look for when viewing a credit report.
26 minutes
Get Started
Why and how to invest, including how to save money now.
Saving and Investing
The difference between investing and saving, and how to tell what's the best option for your needs.
Types of Investments
The pros and cons of stocks, bonds, and cash. The concept of asset allocation is explained.
Investment Accounts
The types of accounts available to investors, including both taxable and tax advantaged accounts.
Saving for Retirement
Why save for retirement and the impact of fees on investment performance.
Retirement Saving Strategies
How to develop a comprehensive retirement savings strategy.
Retirement Accounts
An overview of the major retirement accounts, include Individual Retirement Accounts, Simplified Employee Pensions, and 401(k) plans.
Retirement Savings Ideas
A few simple things to keep in mind when starting a retirement savings plan.
Individual Development Accounts
Understanding the benefits of IDAs, how to qualify, and where to find a program.
Trending at Associated Healthcare
About Associated Healthcare
Since 1953, Associated Healthcare Credit Union (AHCU) has been committed to making a positive difference in the financial lives of healthcare employees, professionals, and their families. What sets us apart from other financial institutions is that we truly understand healthcare employees and the sacrifices you have made to get where you are. AHCU is a full-service credit union offering financial wellness and education, savings, checking, investments, deposit accounts, and all loan types.