This Week
Financial Concepts Everyone Should Understand
We review the financial concepts that everyone needs to be familiar with. The information we all need to flourish in today's world.
Featured Topics
Explore topics and videos from the Eagle Federal Credit Union team.
Tools and Resources
Try our calculators, assessments and data tools.
Financial Wellness Courses
Make real progress in less than an hour.
40 minutes
Get Started
The basics of financial aid, including the types of aid, applying for aid, borrower responsibilities, and repayment strategies.
Financial Aid Introduction
Whether you're considering higher education for yourself or starting to plan for the education of your kids, understanding the financial aid process is the first step to meeting your education goals.
Types of Financial Aid
The main types of financial aid are education loans, grants and scholarships, work-study, and service programs.
Creating an Aid Strategy
Considerations when planning to pay for school, including school choice, employment options, accounting strategies, and the importance of borrowing wisely.
Understanding Financial Need
Some aid is based on financial need and some is not. What exactly is "financial need?"
Applying for Aid
The aid application process, including descriptions of the FAFSA and Profile forms.
Education Loans
A description of the main types of student loans, including government loans, consolidation loans, and private loans.
Choosing the Right Loan
Questions every student should be able to answer before taking on a student loan.
Selecting a Private Loan Lender
When federal loans are not enough, private lenders such as banks, credit unions, and non-profit lenders can help to fill the gap.
The Master Promissory Note
An introduction to the agreement that specifies your rights and responsibilities when accepting a student loan.
Repaying College Debt
A look at common repayment plans, including how different plans affect your monthly payment and overall cost.
Borrowing Wisely
Making smart choices about student loans, including a description of the impact of loan capitalization.
Independent Student Status
Understanding your financial aid dependency status, including a discussion of what to do if the parents of dependent students refuse to help them pay for college.
Dealing with Too Little Aid
Why some students find themselves with too little aid and what can be done to make ends meet.
21 minutes
Get Started
Credit reports and scores, credit vs. debit cards, reading your credit report, plus more.
Credit vs. Debit Cards
Credit and debit cards each have pros and cons. When should you use each?
Credit Reports and Scores
Credit reports and scores determine the rates you pay when borrowing and can affect your ability to get certain jobs.
Risks and Benefits of Credit Cards
Credit cards offer benefits for many consumers, but it's important to understand the risks of unsecured credit.
Building Credit
Understanding the decisions and behaviors that can lead to improved credit scores.
Understanding the Credit Card Act of 2009
How the new regulations work to protect card holders.
Reading Your Credit Report
A detailed description of what to expect and look for when viewing a credit report.
26 minutes
Get Started
A look at the financial challenges of raising a child.
Introduction
Having a baby is not just a family decision, it's a financial decision too.
Babies and Budgets
How to get your finances in shape before a baby arrives, including a budget review, paying down debt, making sure you're getting the best on any long-term debt, and creating an emergency fund.
Paying for the Baby Years
The non-childcare costs you can expect when having a baby, from cribs to health insurance.
Managing Risks
Life is filled with unexpected events. Learn how to ensure the financial security of your child in the worst case scenario.
Children and Taxes
A review of the tax benefits that can help you manage the expenses incurred with children.
Childcare Choices
An overview of different childcare choices and the financial implications of each.
Growing Up - Childhood and Beyond
A look at the additional costs of raising a child beyond the first few years including the indirect costs.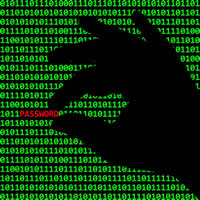 21 minutes
Get Started
An overview of identity theft, including strategies for preventing it and what to do if it happens to you.
Identity Theft
Understanding ID theft and how to prevent it.
Social Media and Identity Theft
What you reveal online can compromise your personal and financial security.
Medical Identity Theft
Medical identity theft is a little-known form of identity theft with consequences affecting more than just your wallet.
Avoiding Identity Theft
The three Ds of identity protection: Deter, Detect and Defend.
Protecting Your Digital Information
There are many data backup solutions available designed to protect personal information that vary in their security and ease of use.
Dealing with Identity Theft
Understanding the different types of identity theft and what to do in each scenario.
Popular Topics
About Eagle Federal Credit Union
Since 1942, Eagle Federal has invested in the financial success of our members – one member at a time. We build relationships, enrich lives, and strengthen livelihoods.
---
Have a question? Contact Susan Tarver at:
225-927-1900
starver@eaglefcu.org