This Week
Home Renovation and Improvement
If you own your home, it's likely to be your biggest investment. So how do you determine whether or not to invest more?
Featured Topics
Explore topics and videos from the First Credit Union team.
Tools and Resources
Try our calculators, assessments and data tools.
Financial Wellness Courses
Make real progress in less than an hour.
26 minutes
Get Started
A look at the financial challenges of raising a child.
Introduction
Having a baby is not just a family decision, it's a financial decision too.
Babies and Budgets
How to get your finances in shape before a baby arrives, including a budget review, paying down debt, making sure you're getting the best on any long-term debt, and creating an emergency fund.
Paying for the Baby Years
The non-childcare costs you can expect when having a baby, from cribs to health insurance.
Managing Risks
Life is filled with unexpected events. Learn how to ensure the financial security of your child in the worst case scenario.
Children and Taxes
A review of the tax benefits that can help you manage the expenses incurred with children.
Childcare Choices
An overview of different childcare choices and the financial implications of each.
Growing Up - Childhood and Beyond
A look at the additional costs of raising a child beyond the first few years including the indirect costs.
40 minutes
Get Started
The basics of financial aid, including the types of aid, applying for aid, borrower responsibilities, and repayment strategies.
Financial Aid Introduction
Whether you're considering higher education for yourself or starting to plan for the education of your kids, understanding the financial aid process is the first step to meeting your education goals.
Types of Financial Aid
The main types of financial aid are education loans, grants and scholarships, work-study, and service programs.
Creating an Aid Strategy
Considerations when planning to pay for school, including school choice, employment options, accounting strategies, and the importance of borrowing wisely.
Understanding Financial Need
Some aid is based on financial need and some is not. What exactly is "financial need?"
Applying for Aid
The aid application process, including descriptions of the FAFSA and Profile forms.
Education Loans
A description of the main types of student loans, including government loans, consolidation loans, and private loans.
Choosing the Right Loan
Questions every student should be able to answer before taking on a student loan.
Selecting a Private Loan Lender
When federal loans are not enough, private lenders such as banks, credit unions, and non-profit lenders can help to fill the gap.
The Master Promissory Note
An introduction to the agreement that specifies your rights and responsibilities when accepting a student loan.
Repaying College Debt
A look at common repayment plans, including how different plans affect your monthly payment and overall cost.
Borrowing Wisely
Making smart choices about student loans, including a description of the impact of loan capitalization.
Independent Student Status
Understanding your financial aid dependency status, including a discussion of what to do if the parents of dependent students refuse to help them pay for college.
Dealing with Too Little Aid
Why some students find themselves with too little aid and what can be done to make ends meet.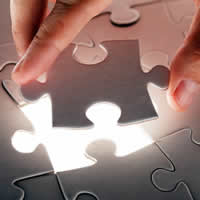 21 minutes
Get Started
What you need to know to start making a long-term financial plan, from getting married to planning for retirement.
Medical Care Planning
How to make sure your wishes are followed in a medical crisis.
Financial Planning
Learning the "how" and "why" of short, medium, and long-term financial planning.
Estate Planning
Wills, trusts, and other end of life issues.
Creating a Will
A will is the cornerstone of the legal framework of an estate plan, and everyone should have one.
Powers of Attorney
Everyone faces the possibility of temporary or permanent incapacitation. Make sure your wishes are followed.
Talking About Money
A look at some of the financial considerations of getting married.
Planning for the Unexpected
Planning for unexpected events, including accidents, death, and even the possibility of divorce, are all part of a responsible marriage.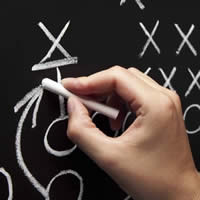 31 minutes
Get Started
An introduction to student loan repayment choices and strategies. Visit the Library for in-depth coverage of repayment plan options.
Making Smart Repayment Decisions
Flexible federal student loan repayment plans can help you avoid financial trouble and reach your financial goals.
Repayment Strategies
To repay your student loans, you need a comprehensive strategy to put your education debt in a larger financial picture that includes your income, non-education debt, and long-term goals.
How Repayment Plan Choices Affect Loan Cost
Your repayment plan choice can greatly affect your monthly payment and the total cost of your student debt.
Deferment and Forbearance Options
Both deferment and forbearance can help you avoid financial trouble. If you think you might qualify, reach out to your loan servicer as soon as you first experience financial difficulty.
Managing Loans in Times of Financial Distress
You can't always prevent financial stress, but how well you manage it will make all the difference in how successful you'll be in meeting your repayment obligation.
Grace and Deferment Period Strategies
Federal education loans all offer a grace or deferment period – a set amount of time during which repayment is not required. How you manage loans during your grace period can make a big difference.
Public Service Loan Forgiveness
If you work in certain fields or for certain employers, a portion of your Direct Student Loan debt may be eligible for forgiveness.
Loan Consolidation
Loan consolidation can simplify the loan repayment process, but you must review the loans you plan to consolidate carefully – once consolidated, there's no going back.
Popular Topics
About First Credit Union
First Credit Union is Arizona local not-for-profit financial cooperative. We're owned by our members, not stockholders. First Credit Union was established in Arizona in 1929 and today is based in Chandler, AZ. We care about our members. We show it by offering member-priced products and services, but also by offering free tax preparation, free financial education, and free money management tools to help members improve their financial condition. Simply put, we exist to serve our members :-)
---
Have a question? Let us know!
(480) 756-5500