This Week
Buying a Car
A car purchase is a high-stakes deal for just about anyone. This week, we'll cover strategies for finding the best car and successfully negotiating the best overall price.
Featured Topics
Explore content and videos from the First Credit Union team.
Tools and Resources
Try our calculators, assessments and data tools.
Financial Wellness Courses
Make real progress in less than an hour.
25 minutes
Get Started
Why and how to invest, including how to save money now.
Saving and Investing
The difference between investing and saving, and how to tell what's the best option for your needs.
Types of Investments
The pros and cons of stocks, bonds, and cash. The concept of asset allocation is explained.
Investment Accounts
The types of accounts available to investors, including both taxable and tax advantaged accounts.
Saving for Retirement
Why save for retirement and the impact of fees on investment performance.
Retirement Saving Strategies
How to develop a comprehensive retirement savings strategy.
Retirement Accounts
An overview of the major retirement accounts, include Individual Retirement Accounts, Simplified Employee Pensions, and 401(k) plans.
Retirement Savings Ideas
A few simple things to keep in mind when starting a retirement savings plan.
Individual Development Accounts
Understanding the benefits of IDAs, how to qualify, and where to find a program.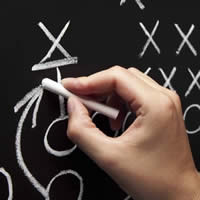 31 minutes
Get Started
An introduction to student loan repayment choices and strategies. Visit the Library for in-depth coverage of repayment plan options.
Making Smart Repayment Decisions
Flexible federal student loan repayment plans can help you avoid financial trouble and reach your financial goals.
Repayment Strategies
To repay your student loans, you need a comprehensive strategy to put your education debt in a larger financial picture that includes your income, non-education debt, and long-term goals.
How Repayment Plan Choices Affect Loan Cost
Your repayment plan choice can greatly affect your monthly payment and the total cost of your student debt.
Deferment and Forbearance Options
Both deferment and forbearance can help you avoid financial trouble. If you think you might qualify, reach out to your loan servicer as soon as you first experience financial difficulty.
Managing Loans in Times of Financial Distress
You can't always prevent financial stress, but how well you manage it will make all the difference in how successful you'll be in meeting your repayment obligation.
Grace and Deferment Period Strategies
Federal education loans all offer a grace or deferment period – a set amount of time during which repayment is not required. How you manage loans during your grace period can make a big difference.
Public Service Loan Forgiveness
If you work in certain fields or for certain employers, a portion of your Direct Student Loan debt may be eligible for forgiveness.
Loan Consolidation
Loan consolidation can simplify the loan repayment process, but you must review the loans you plan to consolidate carefully – once consolidated, there's no going back.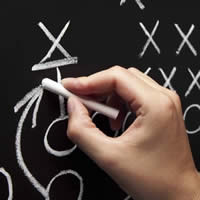 27 minutes
Get Started
Key topics for those transitioning from school to the workplace.
From College to the Workplace
No matter what your financial outlook is after leaving school, the concept of financial health is an important step toward long-term financial success.
Salary Expectations Versus Reality
Most young people tend to overestimate their starting salaries.
Earning a Paycheck
A brief overview of common paycheck deductions and how to increase earning potential.
Employer Benefits
There are four main types of employee benefit programs: health insurance, retirement plans, tax-advantaged savings, and supplemental benefits such as life and vision care insurance.
Making Decisions About Employee Benefits
Employee benefits vary between employers, so it's up to the employee to make the most of whatever benefits are offered.
Day One of a New Job
First impressions are important. New employees should take the time to prepare for the first day to ensure that they start off on the right foot.
Time Management
To be successful in today's workplace, you need to know how to manage the limited amount of time you have to accomplish all of your tasks.
The Concept of Professionalism
Being a "professional" paves the way for both current and future success, no matter what career you choose. Professionalism requires you to draw upon a set of skills that may seem outside the specific skills required for your job.
Networking in the Workplace
Effective networking can lead to success in your career both now and in the future.
23 minutes
Get Started
A look at the financial challenges of raising a child.
Introduction
Having a baby is not just a family decision, it's a financial decision too.
Babies and Budgets
How to get your finances in shape before a baby arrives, including a budget review, paying down debt, making sure you're getting the best rate on any long-term debt, and creating an emergency fund.
Paying for the Baby Years
The non-childcare costs you can expect when having a baby, from cribs to health insurance.
Managing Risks
Life is filled with unexpected events. Learn how to ensure the financial security of your child in the worst case scenario.
Children and Taxes
A review of the tax benefits that can help you manage the expenses incurred with children.
Childcare Choices
An overview of different childcare choices and the financial implications of each.
Growing Up - Childhood and Beyond
A look at the additional costs of raising a child beyond the first few years including the indirect costs.
Trending Topics
About First Credit Union
First Credit Union is Arizona local not-for-profit financial cooperative. We're owned by our members, not stockholders. First Credit Union was established in Arizona in 1929 and today is based in Chandler, AZ. We care about our members. We show it by offering member-priced products and services, but also by offering free tax preparation, free financial education, and free money management tools to help members improve their financial condition. Simply put, we exist to serve our members :-)
Have a question?
(480) 756-5500