This Week
Buying a Car
A car purchase is a high-stakes deal for just about anyone. This week, we'll cover strategies for finding the best car and successfully negotiating the best overall price.
Featured Topics
Explore content and videos from the NCCFCU team.
Tools and Resources
Try our calculators, assessments and data tools.
Financial Wellness Courses
Make real progress in less than an hour.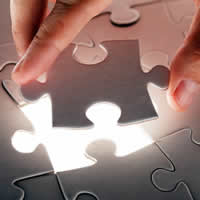 20 minutes
Get Started
What you need to know to start making a long-term financial plan, from getting married to planning for retirement.
Medical Care Planning
How to make sure your wishes are followed in a medical crisis.
Financial Planning
Learning the "how" and "why" of short-term and long-term financial planning.
Estate Planning
Wills, trusts, and other end of life issues.
Creating a Will
A will is the cornerstone of the legal framework of an estate plan, and everyone should have one.
Powers of Attorney
Everyone faces the possibility of temporary or permanent incapacitation. Make sure your wishes are followed.
Talking About Money
A look at some of the financial considerations of getting married.
Planning for the Unexpected
Planning for unexpected events, including accidents, death, and even the possibility of divorce, are all part of a responsible marriage.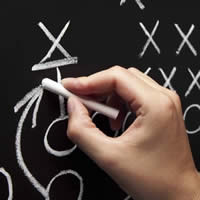 31 minutes
Get Started
An introduction to student loan repayment choices and strategies. Visit the Library for in-depth coverage of repayment plan options.
Making Smart Repayment Decisions
Flexible federal student loan repayment plans can help you avoid financial trouble and reach your financial goals.
Repayment Strategies
To repay your student loans, you need a comprehensive strategy to put your education debt in a larger financial picture that includes your income, non-education debt, and long-term goals.
How Repayment Plan Choices Affect Loan Cost
Your repayment plan choice can greatly affect your monthly payment and the total cost of your student debt.
Deferment and Forbearance Options
Both deferment and forbearance can help you avoid financial trouble. If you think you might qualify, reach out to your loan servicer as soon as you first experience financial difficulty.
Managing Loans in Times of Financial Distress
You can't always prevent financial stress, but how well you manage it will make all the difference in how successful you'll be in meeting your repayment obligation.
Grace and Deferment Period Strategies
Federal education loans all offer a grace or deferment period – a set amount of time during which repayment is not required. How you manage loans during your grace period can make a big difference.
Public Service Loan Forgiveness
If you work in certain fields or for certain employers, a portion of your Direct Student Loan debt may be eligible for forgiveness.
Loan Consolidation
Loan consolidation can simplify the loan repayment process, but you must review the loans you plan to consolidate carefully – once consolidated, there's no going back.
26 minutes
Get Started
Learn the basics of managing money, including financial health, budgeting, managing credit, plus more.
Financial Health
The concept of financial health is the foundation of any financial plan.
Introduction to Budgeting
Why budgeting is important, no matter how much money you earn.
Choosing a Bank or Credit Union
Key factors to consider when choosing a financial services provider.
Credit vs. Debit Cards
Credit and debit cards each have pros and cons. When should you use each?
Credit Reports and Scores
Credit reports and scores determine the rates you pay when borrowing and can affect your ability to get certain jobs.
Managing Accounts
Account management strategies for checking and savings.
Building Credit
Understanding the decisions and behaviors that can lead to improved credit scores.
Identity Theft
Understanding ID theft and how to prevent it.
Financial Goals Exercise
A goal-setting exercise that includes weekly, monthly, yearly, and long-term goals.
22 minutes
Get Started
Understanding the common types of insurance, including auto, renters, health, plus more.
Insurance
Understanding how insurance plays an important role in our financial lives.
Auto Insurance
A review of the major types of auto insurance, factors influencing cost, and choosing a policy that's right for you.
Life Insurance
Who needs life insurance, types of policies, and how to determine coverage.
Renter's Insurance
Understanding the benefits (and potential pitfalls) of this type of inexpensive insurance.
Health Insurance
The various health insurance choices.
Disability Insurance
The benefits and costs of these often complex policies.
Trending at NCCFCU
About NCCFCU
For nearly 60 years, Your NC Community Credit Union has provided quality financial services to help members achieve their financial goals. We are committed to serving individuals, businesses, and other organizations who live, work, worship, or attend school in Wayne County with a combination of friendly personal service, technologically advanced delivery systems and products that meet the needs of individuals and businesses it serves.