This Week
Personal and Professional Etiquette
Whether you're applying for a new job, having a business lunch or evening going on a date, everyday personal etiquette says a lot about you.
Featured Topics
Articles and videos from the Pathfinder Federal Credit Union team.
Financial Wellness Courses
Make real progress in less than an hour.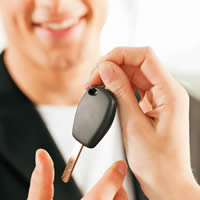 28 minutes
Get Started
From choosing a make and model to financing a purchase, topics every consumer should understand when buying a car.
Buying a Car Introduction
An introduction to the basics of this major purchase and responsibility.
Choosing a Make and Model
A look at four important factors to consider when choosing a car: fuel consumption, insurance rates, reliability, and depreciation.
The Total Cost of Ownership
Understanding the many costs associated with owning a car - from financing to taxes.
Buy or Lease?
Understanding the pros and cons of vehicle leasing.
Financing a Car Purchase
How a loan affects the total cost of buying a car.
Evaluating a Used Car
How to "do your homework" before buying a used car.
Setting a Target Price
How to set a realistic target price for both new and used vehicles.
Negotiating Price
Know what to expect when negotiating the best deal.
Avoiding Surprises
Think the negotiating is finished when you agree on a price? Here's how to negotiate dealer extras and extended warranty pitches.
Common Mistakes When Buying a Car
Twelve common mistakes to keep in mind when shopping for a car.
26 minutes
Get Started
A money management course that outlines the basics of financial health - from budgeting to insurance.
Financial Health
The concept of financial health is the foundation of any financial plan.
Introduction to Budgeting
Why budgeting is important, no matter how much money you earn.
Choosing a Bank or Credit Union
Key factors to consider when choosing a financial services provider.
Credit vs. Debit Cards
Credit and debit cards each have pros and cons. When should you use each?
Credit Reports and Scores
Credit reports and scores determine the rates you pay when borrowing and can affect your ability to get certain jobs.
Managing Accounts
Account management strategies for checking and savings.
Building Credit
Understanding the decisions and behaviors that can lead to improved credit scores.
Identity Theft
Understanding ID theft and how to prevent it.
Financial Goals Exercise
A goal-setting exercise that includes weekly, monthly, yearly, and long-term goals.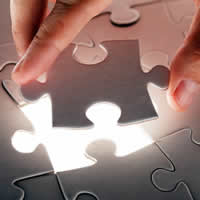 21 minutes
Get Started
What you need to know to start making a long-term financial plan, from getting married to planning for retirement.
Medical Care Planning
How to make sure your wishes are followed in a medical crisis.
Financial Planning
Learning the "how" and "why" of short, medium, and long-term financial planning.
Estate Planning
Wills, trusts, and other end of life issues.
Creating a Will
A will is the cornerstone of the legal framework of an estate plan, and everyone should have one.
Powers of Attorney
Everyone faces the possibility of temporary or permanent incapacitation. Make sure your wishes are followed.
Talking About Money
A look at some of the financial considerations of getting married.
Planning for the Unexpected
Planning for unexpected events, including accidents, death, and even the possibility of divorce, are all part of a responsible marriage.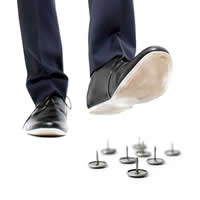 29 minutes
Get Started
What to do if you're in financial trouble, from creating a debt reduction plan to your rights when dealing with debt collectors.
Spotting the Signs of Financial Trouble
Many Americans find themselves in debt, but for some, debt turns into a serious problem with lasting consequences.
Dealing with Financial Trouble
If you ever find yourself experiencing financial trouble, there are steps you can take to get back on track and to minimize the damage to your credit.
Debt Reduction Plans
Whether you do it yourself or work with a credit counselor, creating a debt reduction plan is an important first step for those with financial trouble.
Credit Counseling
The role of credit counseling organizations and how a debt management plan works to restore credit over time.
Choosing a Credit Counselor
The best way to find a good credit counselor is to know what questions to ask.
Credit Repair Scams
There's a big difference between a non-profit credit counseling service and a credit repair scam. Learn how to tell the difference.
Debt Collection
Your rights and responsibilities when dealing with debt collectors.
Debt Collection and Legal Actions
What to expect if you are sued over debt.
Understanding Bankruptcy
The types of bankruptcy and why bankruptcy should be used only as a last resort.
Alternative Financial Services
Understanding why payday loans, check cashing services, and similar services may be bad deals for consumers.
21 minutes
Get Started
Credit reports and scores, credit vs. debit cards, reading your credit report, plus more.
Credit vs. Debit Cards
Credit and debit cards each have pros and cons. When should you use each?
Credit Reports and Scores
Credit reports and scores determine the rates you pay when borrowing and can affect your ability to get certain jobs.
Risks and Benefits of Credit Cards
Credit cards offer benefits for many consumers, but it's important to understand the risks of unsecured credit.
Building Credit
Understanding the decisions and behaviors that can lead to improved credit scores.
Understanding the Credit Card Act of 2009
How the new regulations work to protect card holders.
Reading Your Credit Report
A detailed description of what to expect and look for when viewing a credit report.
40 minutes
Get Started
The basics of financial aid, including the types of aid, applying for aid, borrower responsibilities, and repayment strategies.
Financial Aid Introduction
Whether you're considering higher education for yourself or starting to plan for the education of your kids, understanding the financial aid process is the first step to meeting your education goals.
Types of Financial Aid
The main types of financial aid are education loans, grants and scholarships, work-study, and service programs.
Creating an Aid Strategy
Considerations when planning to pay for school, including school choice, employment options, accounting strategies, and the importance of borrowing wisely.
Understanding Financial Need
Some aid is based on financial need and some is not. What exactly is "financial need?"
Applying for Aid
The aid application process, including descriptions of the FAFSA and Profile forms.
Education Loans
A description of the main types of student loans, including government loans, consolidation loans, and private loans.
Choosing the Right Loan
Questions every student should be able to answer before taking on a student loan.
Selecting a Private Loan Lender
When federal loans are not enough, private lenders such as banks, credit unions, and non-profit lenders can help to fill the gap.
The Master Promissory Note
An introduction to the agreement that specifies your rights and responsibilities when accepting a student loan.
Repaying College Debt
A look at common repayment plans, including how different plans affect your monthly payment and overall cost.
Borrowing Wisely
Making smart choices about student loans, including a description of the impact of loan capitalization.
Independent Student Status
Understanding your financial aid dependency status, including a discussion of what to do if the parents of dependent students refuse to help them pay for college.
Dealing with Too Little Aid
Why some students find themselves with too little aid and what can be done to make ends meet.