This Week
Personal and Professional Etiquette
Whether you're applying for a new job, having a business lunch or talking about money, everyday personal etiquette says a lot about you.
Featured Topics
Explore content and videos from the Santa Cruz Community Credit Union team.
Tools and Resources
Try our calculators, assessments and data tools.
Financial Wellness Courses
Make real progress in less than an hour.
18 minutes
Get Started
Credit reports and scores, credit vs. debit cards, reading your credit report, plus more.
Credit vs. Debit Cards
Credit and debit cards each have pros and cons. When should you use each?
Credit Reports and Scores
Credit reports and scores determine the rates you pay when borrowing and can affect your ability to get certain jobs.
Risks and Benefits of Credit Cards
Credit cards offer benefits for many consumers, but it's important to understand the risks of unsecured credit.
Building Credit
Understanding the decisions and behaviors that can lead to improved credit scores.
Understanding the Credit Card Act of 2009
How the new regulations work to protect card holders.
Reading Your Credit Report
A detailed description of what to expect and look for when viewing a credit report.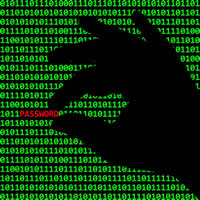 21 minutes
Get Started
An overview of identity theft, including strategies for preventing it and what to do if it happens to you.
Identity Theft
Understanding ID theft and how to prevent it.
Social Media and Identity Theft
What you reveal online can compromise your personal and financial security.
Medical Identity Theft
Medical identity theft is a little-known form of identity theft with consequences affecting more than just your wallet.
Avoiding Identity Theft
The three Ds of identity protection: Deter, Detect and Defend.
Protecting Your Digital Information
There are many data backup solutions available designed to protect personal information that vary in their security and ease of use.
Dealing with Identity Theft
Understanding the different types of identity theft and what to do in each scenario.
40 minutes
Get Started
The basics of financial aid, including the types of aid, applying for aid, borrower responsibilities, and repayment strategies.
Financial Aid Introduction
Whether you're considering higher education for yourself or starting to plan for the education of your kids, understanding the financial aid process is the first step to meeting your education goals.
Types of Financial Aid
The main types of financial aid are education loans, grants and scholarships, work-study, and service programs.
Creating an Aid Strategy
Considerations when planning to pay for school, including school choice, employment options, accounting strategies, and the importance of borrowing wisely.
Understanding Financial Need
Some aid is based on financial need and some is not. What exactly is "financial need?"
Applying for Aid
The aid application process, including descriptions of the FAFSA and Profile forms.
Education Loans
A description of the main types of student loans, including government loans, consolidation loans, and private loans.
Choosing the Right Loan
Questions every student should be able to answer before taking on a student loan.
Selecting a Private Loan Lender
When federal loans are not enough, private lenders such as banks, credit unions, and non-profit lenders can help to fill the gap.
The Master Promissory Note
An introduction to the agreement that specifies your rights and responsibilities when accepting a student loan.
Repaying College Debt
A look at common repayment plans, including how different plans affect your monthly payment and overall cost.
Borrowing Wisely
Making smart choices about student loans, including a description of the impact of loan capitalization.
Independent Student Status
Understanding your financial aid dependency status, including a discussion of what to do if the parents of dependent students refuse to help them pay for college.
Dealing with Too Little Aid
Why some students find themselves with too little aid and what can be done to make ends meet.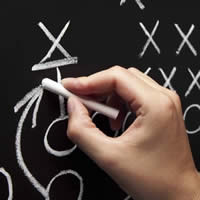 31 minutes
Get Started
An introduction to student loan repayment choices and strategies. Visit the Library for in-depth coverage of repayment plan options.
Making Smart Repayment Decisions
Flexible federal student loan repayment plans can help you avoid financial trouble and reach your financial goals.
Repayment Strategies
To repay your student loans, you need a comprehensive strategy to put your education debt in a larger financial picture that includes your income, non-education debt, and long-term goals.
How Repayment Plan Choices Affect Loan Cost
Your repayment plan choice can greatly affect your monthly payment and the total cost of your student debt.
Deferment and Forbearance Options
Both deferment and forbearance can help you avoid financial trouble. If you think you might qualify, reach out to your loan servicer as soon as you first experience financial difficulty.
Managing Loans in Times of Financial Distress
You can't always prevent financial stress, but how well you manage it will make all the difference in how successful you'll be in meeting your repayment obligation.
Grace and Deferment Period Strategies
Federal education loans all offer a grace or deferment period – a set amount of time during which repayment is not required. How you manage loans during your grace period can make a big difference.
Public Service Loan Forgiveness
If you work in certain fields or for certain employers, a portion of your Direct Student Loan debt may be eligible for forgiveness.
Loan Consolidation
Loan consolidation can simplify the loan repayment process, but you must review the loans you plan to consolidate carefully – once consolidated, there's no going back.