This Week
Home Renovation and Improvement
If you own your home, it's likely to be your biggest investment. So how do you determine whether or not to invest more?
Featured Topics
Explore topics and videos from the South Metro Federal Credit Union team.
Tools and Resources
Try our calculators, assessments and data tools.
Financial Wellness Courses
Make real progress in less than an hour.
26 minutes
Get Started
A look at the financial challenges of raising a child.
Introduction
Having a baby is not just a family decision, it's a financial decision too.
Babies and Budgets
How to get your finances in shape before a baby arrives, including a budget review, paying down debt, making sure you're getting the best on any long-term debt, and creating an emergency fund.
Paying for the Baby Years
The non-childcare costs you can expect when having a baby, from cribs to health insurance.
Managing Risks
Life is filled with unexpected events. Learn how to ensure the financial security of your child in the worst case scenario.
Children and Taxes
A review of the tax benefits that can help you manage the expenses incurred with children.
Childcare Choices
An overview of different childcare choices and the financial implications of each.
Growing Up - Childhood and Beyond
A look at the additional costs of raising a child beyond the first few years including the indirect costs.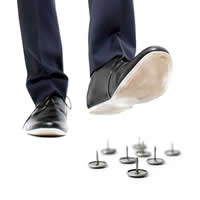 28 minutes
Get Started
What to do if you're in financial trouble, from creating a debt reduction plan to your rights when dealing with debt collectors.
Spotting the Signs of Financial Trouble
Many Americans find themselves in debt, but for some, debt turns into a serious problem with lasting consequences.
Dealing with Financial Trouble
If you ever find yourself experiencing financial trouble, there are steps you can take to get back on track and to minimize the damage to your credit.
Debt Reduction Plans
Whether you do it yourself or work with a credit counselor, creating a debt reduction plan is an important first step for those with financial trouble.
Credit Counseling
The role of credit counseling organizations and how a debt management plan works to restore credit over time.
Choosing a Credit Counselor
The best way to find a good credit counselor is to know what questions to ask.
Credit Repair Scams
There's a big difference between a non-profit credit counseling service and a credit repair scam. Learn how to tell the difference.
Debt Collection
Your rights and responsibilities when dealing with debt collectors.
Debt Collection and Legal Actions
What to expect if you are sued over debt.
Understanding Bankruptcy
The types of bankruptcy and why bankruptcy should be used only as a last resort.
Alternative Financial Services
Understanding why payday loans, check cashing services, and similar services may be bad deals for consumers.
29 minutes
Get Started
Why and how to invest, including how to save money now.
Saving and Investing
The difference between investing and saving, and how to tell what's the best option for your needs.
Types of Investments
The pros and cons of stocks, bonds, and cash. The concept of asset allocation is explained.
Investment Accounts
The types of accounts available to investors, including both taxable and tax advantaged accounts.
SouthMet Investing Services
What you can expect from us.
Saving for Retirement
Why save for retirement and the impact of fees on investment performance.
Retirement Saving Strategies
How to develop a comprehensive retirement savings strategy.
Retirement Accounts
An overview of the major retirement accounts, include Individual Retirement Accounts, Simplified Employee Pensions, and 401(k) plans.
Retirement Savings Ideas
A few simple things to keep in mind when starting a retirement savings plan.
Individual Development Accounts
Understanding the benefits of IDAs, how to qualify, and where to find a program.
Generic Post-Course Survey
This five-question survey measures general satisfaction with any course.
Investing Survey
Questions about member experiences with investments and investment advisors.
Recognizing Financial Problems
14 minutes
Get Started
One in five Americans have bad credit, which is commonly defined as a credit score below 620.
Understanding Chronic Debt
Spotting the warning signs of excessive debt.
Recognizing the Warning Signs of Financial Trouble
An introduction to the steps you can take to begin dealing with financial problems.
Debt Management and Reduction
Whether you do it yourself or work with a credit counselor, creating a debt reduction plan is an important first step for those with financial trouble.
Repairing Credit
There are no quick fixes when it comes to removing negative items from your credit report or raising your credit score. Only consistent efforts and payments on your debts will improve your credit.
Popular Topics
About South Metro Federal Credit Union
Our suite of Financial Education Services (FES) is founded on providing a thorough education and consistent guidance with a confidential personal representative. With this relationship in place, we'll work with you to determine your broad goals and set tactics for direct outcomes that build credit and help manage debt. We'll empower you with the mindset, tools and products it takes to make an impact on your financial health.
---
Have a question? Contact Alyssa Walford at:
952-358-9738
fes@southmet.com