This Week
Financial Planning for Your Wedding
If you get started early, make informed decisions, and break the wedding planning process down into smaller achievable goals, the planning journey can be nearly as enjoyable as the destination.
Featured Topics
Articles and videos from the South Metro Federal Credit Union team.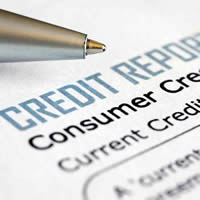 Financial Wellness Courses
Make real progress in less than an hour.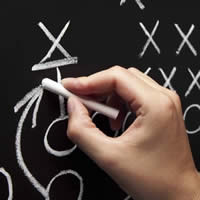 29 minutes
Get Started
From setting goals to paying off loans, the basics of effective budget management.
Setting Goals
Setting financial goals offers the chance to step back from everyday pressures, allowing us to think about how we'd like to be rather than as how we are.
Debt and the Pressure to Spend
It's wonderful to have the freedom to buy so many products, but unless you're rich, the key to happy spending is planned spending.
Nudging Yourself Toward Your Goals
No matter what your financial goal, it's important to have an accountability system in place.
Introduction to Budgeting
Why budgeting is important, no matter how much money you earn.
Income and Expenses
A big part of budgeting is identifying income and listing expenses.
Making Sense of Your Budget
After you've identified your income and tracked your spending, it's time to compare the numbers, gain perspective, set priorities, and make changes.
Tracking Your Spending
Tracking your money can be a powerful way to spot unplanned spending.
How to Improve Cash Flow
Cash flow is a key indicator of your financial health.
Money Saving Ideas
Looking for ideas for ways to save money? Almost everyone can find a way to save using at least one of these tips.
26 minutes
Get Started
A money management course that outlines the basics of financial health - from budgeting to insurance.
Financial Health
The concept of financial health is the foundation of any financial plan.
Introduction to Budgeting
Why budgeting is important, no matter how much money you earn.
Choosing a Bank or Credit Union
Key factors to consider when choosing a financial services provider.
Credit vs. Debit Cards
Credit and debit cards each have pros and cons. When should you use each?
Credit Reports and Scores
Credit reports and scores determine the rates you pay when borrowing and can affect your ability to get certain jobs.
Managing Accounts
Account management strategies for checking and savings.
Building Credit
Understanding the decisions and behaviors that can lead to improved credit scores.
Identity Theft
Understanding ID theft and how to prevent it.
Financial Goals Exercise
A goal-setting exercise that includes weekly, monthly, yearly, and long-term goals.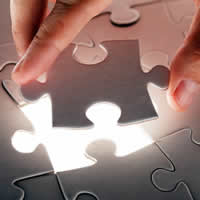 23 minutes
Get Started
What you need to know to start making a long-term financial plan, from getting married to planning for retirement.
Financial Planning
Learning the "how" and "why" of short, medium, and long-term financial planning.
Medical Care Planning
How to make sure your wishes are followed in a medical crisis.
Estate Planning
Wills, trusts, and other end of life issues.
Creating a Will
A will is the cornerstone of the legal framework of an estate plan, and everyone should have one.
Powers of Attorney
Everyone faces the possibility of temporary or permanent incapacitation. Make sure your wishes are followed.
Talking About Money
A look at some of the financial considerations of getting married.
Planning for the Unexpected
Planning for unexpected events, including accidents, death, and even the possibility of divorce, are all part of a responsible marriage.
Generic Post-Course Survey
This five-question survey measures general satisfaction with any course.
Investing Survey
Questions about member experiences with investments and investment advisors.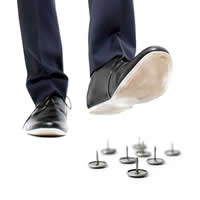 29 minutes
Get Started
What to do if you're in financial trouble, from creating a debt reduction plan to your rights when dealing with debt collectors.
Spotting the Signs of Financial Trouble
Many Americans find themselves in debt, but for some, debt turns into a serious problem with lasting consequences.
Dealing with Financial Trouble
If you ever find yourself experiencing financial trouble, there are steps you can take to get back on track and to minimize the damage to your credit.
Debt Reduction Plans
Whether you do it yourself or work with a credit counselor, creating a debt reduction plan is an important first step for those with financial trouble.
Credit Counseling
The role of credit counseling organizations and how a debt management plan works to restore credit over time.
Choosing a Credit Counselor
The best way to find a good credit counselor is to know what questions to ask.
Credit Repair Scams
There's a big difference between a non-profit credit counseling service and a credit repair scam. Learn how to tell the difference.
Debt Collection
Your rights and responsibilities when dealing with debt collectors.
Debt Collection and Legal Actions
What to expect if you are sued over debt.
Understanding Bankruptcy
The types of bankruptcy and why bankruptcy should be used only as a last resort.
Alternative Financial Services
Understanding why payday loans, check cashing services, and similar services may be bad deals for consumers.
26 minutes
Get Started
A look at the financial challenges of raising a child.
Introduction
Having a baby is not just a family decision, it's a financial decision too.
Babies and Budgets
How to get your finances in shape before a baby arrives, including a budget review, paying down debt, making sure you're getting the best on any long-term debt, and creating an emergency fund.
Paying for the Baby Years
The non-childcare costs you can expect when having a baby, from cribs to health insurance.
Managing Risks
Life is filled with unexpected events. Learn how to ensure the financial security of your child in the worst case scenario.
Children and Taxes
A review of the tax benefits that can help you manage the expenses incurred with children.
Childcare Choices
An overview of different childcare choices and the financial implications of each.
Growing Up - Childhood and Beyond
A look at the additional costs of raising a child beyond the first few years including the indirect costs.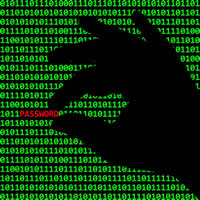 14 minutes
Get Started
An overview of identity theft, including strategies for preventing it and what to do if it happens to you.
Identity Theft
Understanding ID theft and how to prevent it.
Avoiding Identity Theft
The three Ds of identity protection: Deter, Detect and Defend.
Protecting Your Digital Information
There are many data backup solutions available designed to protect personal information that vary in their security and ease of use.
Dealing with Identity Theft
Understanding the different types of identity theft and what to do in each scenario.
Popular Topics
About South Metro Federal Credit Union
Our suite of Financial Education Services (FES) is founded on providing a thorough education and consistent guidance with a confidential personal representative. With this relationship in place, we'll work with you to determine your broad goals and set tactics for direct outcomes that build credit and help manage debt. We'll empower you with the mindset, tools and products it takes to make an impact on your financial health.
---
Have a question? Contact Alyssa Walford at:
952-358-9738
fes@southmet.com