This Week
Setting Your Financial Priorities
A look at the factors influencing how we spend and save money.
Featured Topics
Explore topics and videos from the South Metro Federal Credit Union team.
Tools and Resources
Try our calculators, assessments and data tools.
Financial Wellness Courses
Make real progress in less than an hour.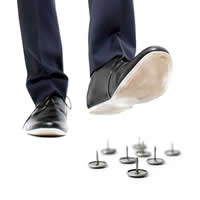 28 minutes
Get Started
What to do if you're in financial trouble, from creating a debt reduction plan to your rights when dealing with debt collectors.
Spotting the Signs of Financial Trouble
Many Americans find themselves in debt, but for some, debt turns into a serious problem with lasting consequences.
Dealing with Financial Trouble
If you ever find yourself experiencing financial trouble, there are steps you can take to get back on track and to minimize the damage to your credit.
Debt Reduction Plans
Whether you do it yourself or work with a credit counselor, creating a debt reduction plan is an important first step for those with financial trouble.
Credit Counseling
The role of credit counseling organizations and how a debt management plan works to restore credit over time.
Choosing a Credit Counselor
The best way to find a good credit counselor is to know what questions to ask.
Credit Repair Scams
There's a big difference between a non-profit credit counseling service and a credit repair scam. Learn how to tell the difference.
Debt Collection
Your rights and responsibilities when dealing with debt collectors.
Debt Collection and Legal Actions
What to expect if you are sued over debt.
Understanding Bankruptcy
The types of bankruptcy and why bankruptcy should be used only as a last resort.
Alternative Financial Services
Understanding why payday loans, check cashing services, and similar services may be bad deals for consumers.
10 minutes
Get Started
Financial decisions almost always involve a trade off - getting something now usually means giving up something else.
Choices About Money
Financial decisions almost always involve a trade off - getting something now usually means giving up something else.
Your Financial Values
While each of us may have different values, we all make financial decisions based on them.
Setting Financial Goals
Setting financial goals gives us the chance to step back from everyday pressures, allowing us to think about how we'd like to be rather than as how we are.
23 minutes
Get Started
Understanding the common types of insurance, including auto, renters, health, plus more.
Insurance
Understanding how insurance plays an important role in our financial lives.
Auto Insurance
A review of the major types of auto insurance, factors influencing cost, and choosing a policy that's right for you.
Life Insurance
Who needs life insurance, types of policies, and how to determine coverage.
Renter's Insurance
Understanding the benefits (and potential pitfalls) of this type of inexpensive insurance.
Health Insurance
The various health insurance choices.
Disability Insurance
The benefits and costs of these often complex policies.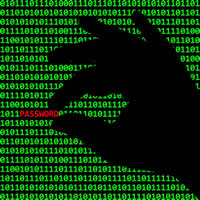 14 minutes
Get Started
An overview of identity theft, including strategies for preventing it and what to do if it happens to you.
Identity Theft
Understanding ID theft and how to prevent it.
Avoiding Identity Theft
The three Ds of identity protection: Deter, Detect and Defend.
Protecting Your Digital Information
There are many data backup solutions available designed to protect personal information that vary in their security and ease of use.
Dealing with Identity Theft
Understanding the different types of identity theft and what to do in each scenario.
Popular Topics
About South Metro Federal Credit Union
Our suite of Financial Education Services (FES) is founded on providing a thorough education and consistent guidance with a confidential personal representative. With this relationship in place, we'll work with you to determine your broad goals and set tactics for direct outcomes that build credit and help manage debt. We'll empower you with the mindset, tools and products it takes to make an impact on your financial health.
---
Have a question? Contact Alyssa Walford at:
952-358-9738
fes@southmet.com