This Week
Setting Your Financial Priorities
A look at the factors influencing how we spend and save money.
Featured Topics
Explore topics and videos from the South Metro Federal Credit Union team.
Tools and Resources
Try our calculators, assessments and data tools.
Financial Wellness Courses
Make real progress in less than an hour.
17 minutes
Get Started
Your decisions about when to borrow, how to borrow, and how to manage debt affect more of your life than you may expect.
Credit and Credit Reports
How to understand and monitor your credit history.
Credit Scores
Credit scores are like a grade for your overall financial responsibility.
Risks and Rewards of Credit Cards
While there are a good number of risks with credit cards, there are also a number of benefits of credit cards.
Building and Maintaining Credit
Understanding the decisions and behaviors that can lead to improved credit scores.
26 minutes
Get Started
A look at the financial challenges of raising a child.
Introduction
Having a baby is not just a family decision, it's a financial decision too.
Babies and Budgets
How to get your finances in shape before a baby arrives, including a budget review, paying down debt, making sure you're getting the best on any long-term debt, and creating an emergency fund.
Paying for the Baby Years
The non-childcare costs you can expect when having a baby, from cribs to health insurance.
Managing Risks
Life is filled with unexpected events. Learn how to ensure the financial security of your child in the worst case scenario.
Children and Taxes
A review of the tax benefits that can help you manage the expenses incurred with children.
Childcare Choices
An overview of different childcare choices and the financial implications of each.
Growing Up - Childhood and Beyond
A look at the additional costs of raising a child beyond the first few years including the indirect costs.
Recognizing Financial Problems
14 minutes
Get Started
One in five Americans have bad credit, which is commonly defined as a credit score below 620.
Understanding Chronic Debt
Spotting the warning signs of excessive debt.
Recognizing the Warning Signs of Financial Trouble
An introduction to the steps you can take to begin dealing with financial problems.
Debt Management and Reduction
Whether you do it yourself or work with a credit counselor, creating a debt reduction plan is an important first step for those with financial trouble.
Repairing Credit
There are no quick fixes when it comes to removing negative items from your credit report or raising your credit score. Only consistent efforts and payments on your debts will improve your credit.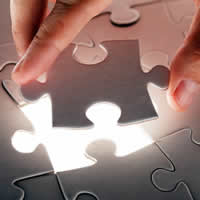 23 minutes
Get Started
What you need to know to start making a long-term financial plan, from getting married to planning for retirement.
Financial Planning
Learning the "how" and "why" of short, medium, and long-term financial planning.
Medical Care Planning
How to make sure your wishes are followed in a medical crisis.
Estate Planning
Wills, trusts, and other end of life issues.
Creating a Will
A will is the cornerstone of the legal framework of an estate plan, and everyone should have one.
Powers of Attorney
Everyone faces the possibility of temporary or permanent incapacitation. Make sure your wishes are followed.
Talking About Money
A look at some of the financial considerations of getting married.
Planning for the Unexpected
Planning for unexpected events, including accidents, death, and even the possibility of divorce, are all part of a responsible marriage.
Generic Post-Course Survey
This five-question survey measures general satisfaction with any course.
Investing Survey
Questions about member experiences with investments and investment advisors.
Popular Topics
About South Metro Federal Credit Union
Our suite of Financial Education Services (FES) is founded on providing a thorough education and consistent guidance with a confidential personal representative. With this relationship in place, we'll work with you to determine your broad goals and set tactics for direct outcomes that build credit and help manage debt. We'll empower you with the mindset, tools and products it takes to make an impact on your financial health.
---
Have a question? Contact Alyssa Walford at:
952-358-9738
fes@southmet.com