This Week
Home Renovation and Improvement
If you own your home, it's likely to be your biggest investment. So how do you determine whether or not to invest more?
Featured Topics
Explore topics and videos from the Spectra Credit Union team.
Tools and Resources
Try our calculators, assessments and data tools.
Financial Wellness Courses
Make real progress in less than an hour.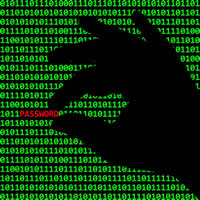 14 minutes
Get Started
An overview of identity theft, including strategies for preventing it and what to do if it happens to you.
Identity Theft
Understanding ID theft and how to prevent it.
Avoiding Identity Theft
The three Ds of identity protection: Deter, Detect and Defend.
Protecting Your Digital Information
There are many data backup solutions available designed to protect personal information that vary in their security and ease of use.
Dealing with Identity Theft
Understanding the different types of identity theft and what to do in each scenario.
26 minutes
Get Started
A look at the financial challenges of raising a child.
Introduction
Having a baby is not just a family decision, it's a financial decision too.
Babies and Budgets
How to get your finances in shape before a baby arrives, including a budget review, paying down debt, making sure you're getting the best on any long-term debt, and creating an emergency fund.
Paying for the Baby Years
The non-childcare costs you can expect when having a baby, from cribs to health insurance.
Managing Risks
Life is filled with unexpected events. Learn how to ensure the financial security of your child in the worst case scenario.
Children and Taxes
A review of the tax benefits that can help you manage the expenses incurred with children.
Childcare Choices
An overview of different childcare choices and the financial implications of each.
Growing Up - Childhood and Beyond
A look at the additional costs of raising a child beyond the first few years including the indirect costs.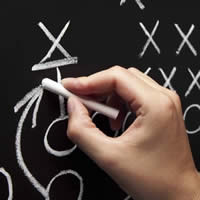 29 minutes
Get Started
From setting goals to paying off loans, the basics of effective budget management.
Setting Goals
Setting financial goals offers the chance to step back from everyday pressures, allowing us to think about how we'd like to be rather than as how we are.
Debt and the Pressure to Spend
It's wonderful to have the freedom to buy so many products, but unless you're rich, the key to happy spending is planned spending.
Nudging Yourself Toward Your Goals
No matter what your financial goal, it's important to have an accountability system in place.
Introduction to Budgeting
Why budgeting is important, no matter how much money you earn.
Income and Expenses
A big part of budgeting is identifying income and listing expenses.
Making Sense of Your Budget
After you've identified your income and tracked your spending, it's time to compare the numbers, gain perspective, set priorities, and make changes.
Tracking Your Spending
Tracking your money can be a powerful way to spot unplanned spending.
How to Improve Cash Flow
Cash flow is a key indicator of your financial health.
Money Saving Ideas
Looking for ideas for ways to save money? Almost everyone can find a way to save using at least one of these tips.
26 minutes
Get Started
Why and how to invest, including how to save money now.
Saving and Investing
The difference between investing and saving, and how to tell what's the best option for your needs.
Types of Investments
The pros and cons of stocks, bonds, and cash. The concept of asset allocation is explained.
Investment Accounts
The types of accounts available to investors, including both taxable and tax advantaged accounts.
Saving for Retirement
Why save for retirement and the impact of fees on investment performance.
Retirement Saving Strategies
How to develop a comprehensive retirement savings strategy.
Retirement Accounts
An overview of the major retirement accounts, include Individual Retirement Accounts, Simplified Employee Pensions, and 401(k) plans.
Retirement Savings Ideas
A few simple things to keep in mind when starting a retirement savings plan.
Individual Development Accounts
Understanding the benefits of IDAs, how to qualify, and where to find a program.