This Week
Buying a Car
A car purchase is a high-stakes deal for just about anyone. This week, we'll cover strategies for finding the best car and successfully negotiating the best overall price.
Featured Topics
Explore content and videos from the True North team.
Tools and Resources
Try our calculators, assessments and data tools.
Financial Wellness Courses
Make real progress in less than an hour.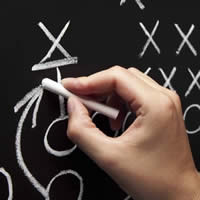 28 minutes
Get Started
From setting goals to paying off loans, the basics of effective budget management.
Setting Goals
Setting financial goals offers the chance to step back from everyday pressures, allowing us to think about how we'd like to be rather than how we are.
Debt and the Pressure to Spend
It's wonderful to have the freedom to buy so many products, but unless you're rich, the key to happy spending is planned spending.
Nudging Yourself Toward Your Goals
No matter what your financial goal, it's important to have an accountability system in place.
Introduction to Budgeting
Why budgeting is important, no matter how much money you earn.
Income and Expenses
A big part of budgeting is identifying income and listing expenses.
Making Sense of Your Budget
After you've identified your income and tracked your spending, it's time to compare the numbers, gain perspective, set priorities, and make changes.
Tracking Your Spending
Tracking your money can be a powerful way to spot unplanned spending.
How to Improve Cash Flow
Cash flow is a key indicator of your financial health.
Money Saving Ideas
Looking for ideas for ways to save money? Almost everyone can find a way to save using at least one of these tips.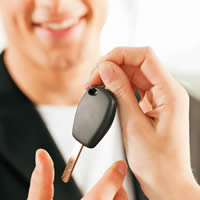 26 minutes
Get Started
From choosing a make and model to financing a purchase, topics every consumer should understand when buying a car.
Buying a Car Introduction
An introduction to the basics of this major purchase and responsibility.
Choosing a Make and Model
A look at four important factors to consider when choosing a car: fuel consumption, insurance rates, reliability, and depreciation.
The Total Cost of Ownership
Understanding the many costs associated with owning a car - from financing to taxes.
Buy or Lease?
Understanding the pros and cons of vehicle leasing.
Financing a Car Purchase
How a loan affects the total cost of buying a car.
Evaluating a Used Car
How to "do your homework" before buying a used car.
Setting a Target Price
How to set a realistic target price for both new and used vehicles.
Negotiating Price
Know what to expect when negotiating the best deal.
Avoiding Surprises
Think the negotiating is finished when you agree on a price? Here's how to negotiate dealer extras and extended warranty pitches.
Common Mistakes When Buying a Car
Twelve common mistakes to keep in mind when shopping for a car.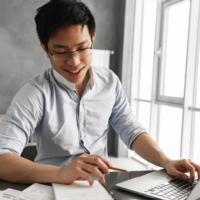 48 minutes
Get Started
Explore the process of starting a new business from estimating start up costs to hiring employees.
Is Entrepreneurship For Me?
Entrepreneurship is the act of starting and running a business, which brings both potential benefits and risks.
Conducting Market Research for a New Business
Market conditions play a crucial role in the success of a new business and involve factors such as consumer demand, competition, and economic growth.
Business Start-up Costs
Starting a successful new business requires careful planning and budgeting of both one-time and ongoing costs.
Writing a Business Plan
Creating a business plan is a crucial step for starting a new business, whether it is a small home-based operation or a venture-backed tech company.
Choosing a Business Name
Choosing a business name is a critical step in starting a new company since it affects the company's brand identity, customer recognition, plus more.
Choosing the Legal Structure for Your Business
The legal structure of a new business is an important decision with both tax and legal implications, so it's important to choose wisely.
Registering a New Business
Starting a new business involves registering with state, federal and sometimes even local governments.
How to Finance a New Business
Finding capital for a new business can be challenging, but there are a number of options to consider.
Business Cash Flow, Profit and Loss
Understanding a business's financial cash flow and overall profit or loss is critical for ensuring its long-term success and financial stability.
Establishing Business Credit
Business credit is a record of a company's financial history used to evaluate its creditworthiness.
Your Responsibilities as an Employer
As an employer, there are several responsibilities you must be familiar with in order to avoid potential legal issues.
Business Taxes
Understanding and managing taxes are key to every business owner or self-employed individual.
Buying an Existing Business or Franchise
Buying an existing business or a franchise are two options for entrepreneurs looking to start a business quickly. Let's explore the potential pros and cons of each option.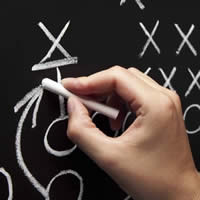 27 minutes
Get Started
Key topics for those transitioning from school to the workplace.
From College to the Workplace
No matter what your financial outlook is after leaving school, the concept of financial health is an important step toward long-term financial success.
Salary Expectations Versus Reality
Most young people tend to overestimate their starting salaries.
Earning a Paycheck
A brief overview of common paycheck deductions and how to increase earning potential.
Employer Benefits
There are four main types of employee benefit programs: health insurance, retirement plans, tax-advantaged savings, and supplemental benefits such as life and vision care insurance.
Making Decisions About Employee Benefits
Employee benefits vary between employers, so it's up to the employee to make the most of whatever benefits are offered.
Day One of a New Job
First impressions are important. New employees should take the time to prepare for the first day to ensure that they start off on the right foot.
Time Management
To be successful in today's workplace, you need to know how to manage the limited amount of time you have to accomplish all of your tasks.
The Concept of Professionalism
Being a "professional" paves the way for both current and future success, no matter what career you choose. Professionalism requires you to draw upon a set of skills that may seem outside the specific skills required for your job.
Networking in the Workplace
Effective networking can lead to success in your career both now and in the future.