This Week
Caring for Aging Parents
As parents age, adult children may need to provide financial guidance and support. This week, we look at some of the issues common to many families.
Featured Topics
Explore content and videos from the South Metro Federal Credit Union team.
Tools and Resources
Try our calculators, assessments and data tools.
Financial Wellness Courses
Make real progress in less than an hour.
21 minutes
Get Started
Credit reports and scores, credit vs. debit cards, reading your credit report, plus more.
Credit vs. Debit Cards
Credit and debit cards each have pros and cons. When should you use each?
Credit Reports and Scores
Credit reports and scores determine the rates you pay when borrowing and can affect your ability to get certain jobs.
Risks and Benefits of Credit Cards
Credit cards offer benefits for many consumers, but it's important to understand the risks of unsecured credit.
Building Credit
Understanding the decisions and behaviors that can lead to improved credit scores.
Understanding the Credit Card Act of 2009
How the new regulations work to protect card holders.
Reading Your Credit Report
A detailed description of what to expect and look for when viewing a credit report.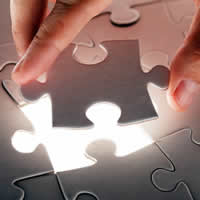 23 minutes
Get Started
What you need to know to start making a long-term financial plan, from getting married to planning for retirement.
Financial Planning
Learning the "how" and "why" of short, medium, and long-term financial planning.
Medical Care Planning
How to make sure your wishes are followed in a medical crisis.
Estate Planning
Wills, trusts, and other end of life issues.
Creating a Will
A will is the cornerstone of the legal framework of an estate plan, and everyone should have one.
Powers of Attorney
Everyone faces the possibility of temporary or permanent incapacitation. Make sure your wishes are followed.
Talking About Money
A look at some of the financial considerations of getting married.
Planning for the Unexpected
Planning for unexpected events, including accidents, death, and even the possibility of divorce, are all part of a responsible marriage.
10 minutes
Get Started
Financial decisions almost always involve a trade off - getting something now usually means giving up something else.
Choices About Money
Financial decisions almost always involve a trade off - getting something now usually means giving up something else.
Financial Values
While each of us may have different values, we all make financial decisions based on them.
Setting Financial Goals
Setting financial goals gives us the chance to step back from everyday pressures, allowing us to think about how we'd like to be rather than as how we are.
23 minutes
Get Started
Understanding the common types of insurance, including auto, renters, health, plus more.
Insurance
Understanding how insurance plays an important role in our financial lives.
Auto Insurance
A review of the major types of auto insurance, factors influencing cost, and choosing a policy that's right for you.
Life Insurance
Who needs life insurance, types of policies, and how to determine coverage.
Renter's Insurance
Understanding the benefits (and potential pitfalls) of this type of inexpensive insurance.
Health Insurance
The various health insurance choices.
Disability Insurance
The benefits and costs of these often complex policies.
Enter the Budget Challenge for a Chance to Win $1,000!
As we approach the holiday spending season, now is a great time to review your spending plan. Simply update your monthly budget to be entered to win. Sign up or log in to get started!
Promotion ends 12/31/22.
Trending Topics
About South Metro Federal Credit Union
Our suite of Financial Education Services (FES) is founded on providing a thorough education and consistent guidance with a confidential personal representative. With this relationship in place, we'll work with you to determine your broad goals and set tactics for direct outcomes that build credit and help manage debt. We'll empower you with the mindset, tools and products it takes to make an impact on your financial health.